Your Guide to EDCO Products'
Steel Roofing
Steel is the fastest growing material in roofing today. It provides innovative charm and everlasting protection for homes and businesses. We're not just talking about steel sheets—we're talking about steel that delivers the look and design of shingles, with quality that stands the test of time.
How do you know if steel roofing is the best choice for you? This guide will help you better understand the benefits of steel and the various products we offer to help you reach your desired look.
EDCO's Steel Roofing Benefits
Your roofing's main responsibility is to protect your most valuable assets: Your home and your business. Our award-winning steel roofing does just that while offering unmatched beauty and durability. The benefits of our steel roofing are many:
Superior quality: Our roofing can withstand the most extreme weather conditions, including hail, wind, snow, ice, sun and heat. Home and business owners can have peace of mind knowing they're protected from the elements.
Durability: Our steel roofing will not crack, chip or peel.
Mold and mildew resistant: Our PVDF finish is a non-nutrient for fungal growth which makes our steel roofing mold and mildew resistant.
Wind resistance: EDCO steel roofing products have been tested to resist wind speeds up to 160 mph.
Unmatched warranty: We offer a lifetime, non-prorated warranty that includes material and labor. You can trust us with your roof.
Cool-roof technology: Our cool-roof technology system reflects sunlight and absorbs less heat than typical roofing material. This technology can reduce your energy use and improve the comfort and quality of indoor air.
Recyclable: Our metal roofing is 100% recyclable, making it safe for the surrounding environment.
Class 4 impact rating: Our steel roofing has an impact rating of 4, which is the highest impact rating available. This means our steel can withstand the speed and size of a steel ball without it damaging the surface.
Class A fire rating: Our steel roofs are installed with fire-resistant materials, resulting in a Class A fire rating.
Design variety: We offer a wide variety of solid and enhanced colors to help you find the perfect steel to fit your desired look.
Maintenance-free: Our steel roofing is virtually maintenance-free due to its consistent look and fade warranty.
EDCO Steel Roofing Product Line
For over 75 years, EDCO has offered innovative and award-winning steel roofing and siding products. Our product line includes four unique products: Infiniti Textured Shake, Arrowline Shake & Slate and Generations HD.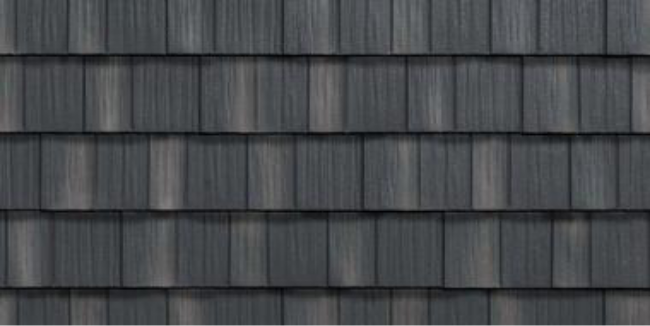 Infiniti Textured Shake is a new stone-coated steel roofing product. Using thermal-fused paint technology, we provide a textured panel with unmatched style and performance.
Infiniti comes in 6 different colors, ranging from solids to enhanced colors. Plus, the colors are protected through our 40-year fade protection. PVDF paint finish offers the highest strength and durability—it won't chip, crack or peel.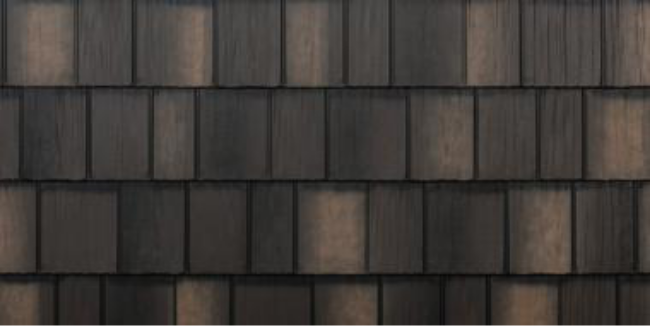 If you want the look of hand-split cedar shakes without sacrificing durability, ArrowLine Shake is a great choice for your home or business. ArrowLine combines the aesthetic of cedar with the added strength of steel.
ArrowLine Shake is available in 18 solid and enhanced colors to fit any desired look. Plus, ArrowLine comes with EDCO's unmatched warranty, cool roof technology and weather resistance.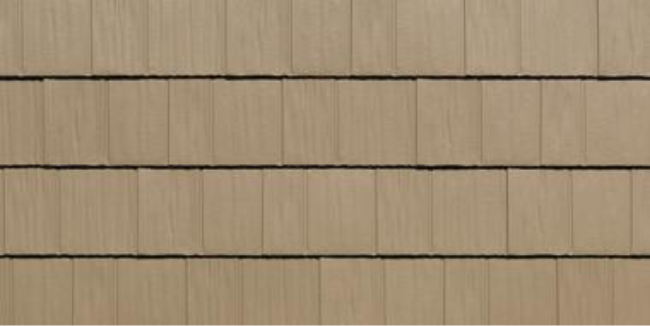 Slate roofing is timeless, yet requires additional maintenance due to the nature of the stone. ArrowLine Slate offers the same look of slate roofing with the durability and strength of steel. With ArrowLine, there will be no more broken tiles and faulty flashing. Plus, it's available at the fraction of the weight and cost of traditional slate roofing.
We offer ArrowLine Slate in 12 colors, both solid and enhanced to fit your specific needs. It's also impact and fade resistant, two benefits you don't normally receive with traditional slate.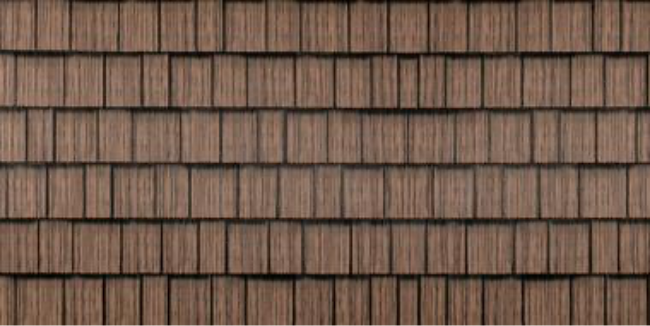 Through HD imaging, we're able to provide natural weathered dimensions to your steel roof to achieve the look of traditional hand-split cedar shakes. Generations HD Shake provides a bold finish that enhances the look of our ArrowLine Shake steel roofing products.
Generations HD Shake is available in 7 HD shake colors and comes with a lifetime non-prorated warranty, including fade protection. For the traditional look of cedar shakes and the durability and strength of steel, Generations HD Shake is a great choice.

With four unique products, many color options and a lifetime warranty, you can't go wrong with our steel roofing and siding.
Protect your family, home, and business with roofing and siding that stand the test of time from EDCO.